New Release - WHO CARES - Featuring a duet with Mary Gauthier (go-shay)!
"David has...the ability to dig one hell of a groove, sing, write songs and make his guitar look like a natural extension of his body when he plays it...wonderful music" - Mary Gauthier
Who Cares hits #1 on Roots Music Report's Iowa Album Chart!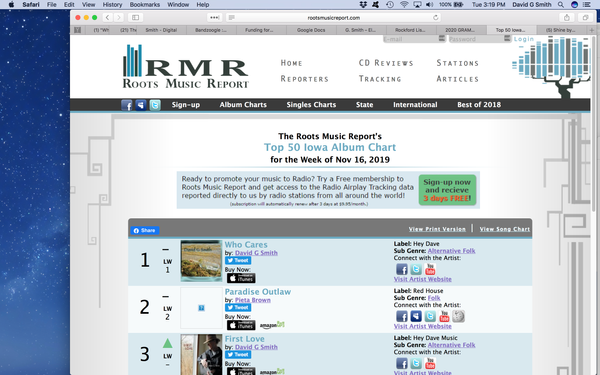 Mi Familia hits #1 Nationwide on Roots Music Report's Alt Folk Chart!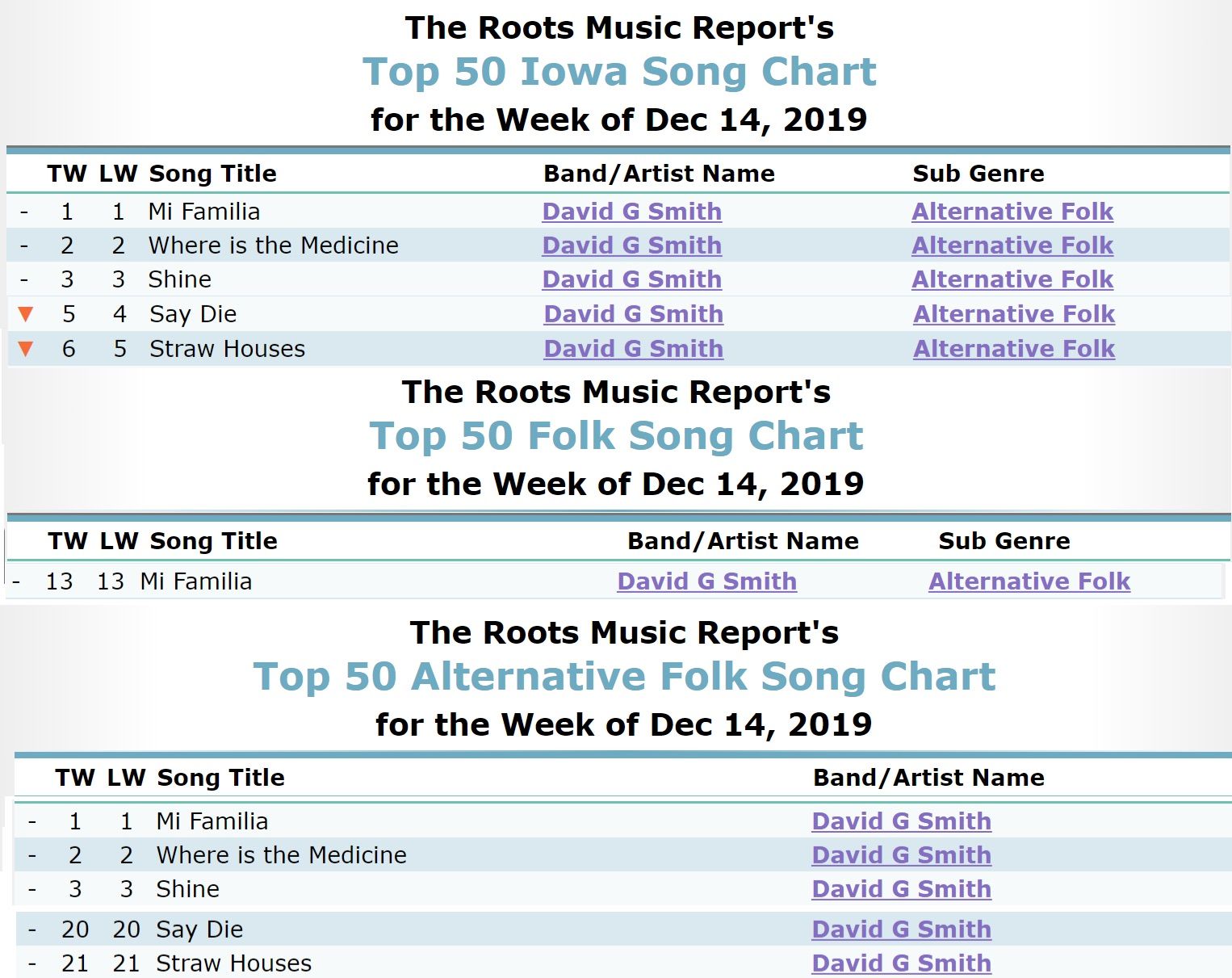 _______________________________________________________
Help keep Who Cares on the charts. Go to this KC Cafe Radio link and click "request" to request one of my songs. It's that simple! It's very helpful! And it's much appreciated!!! Here's the radio link: http://kccaferadio.com/david- g-smith